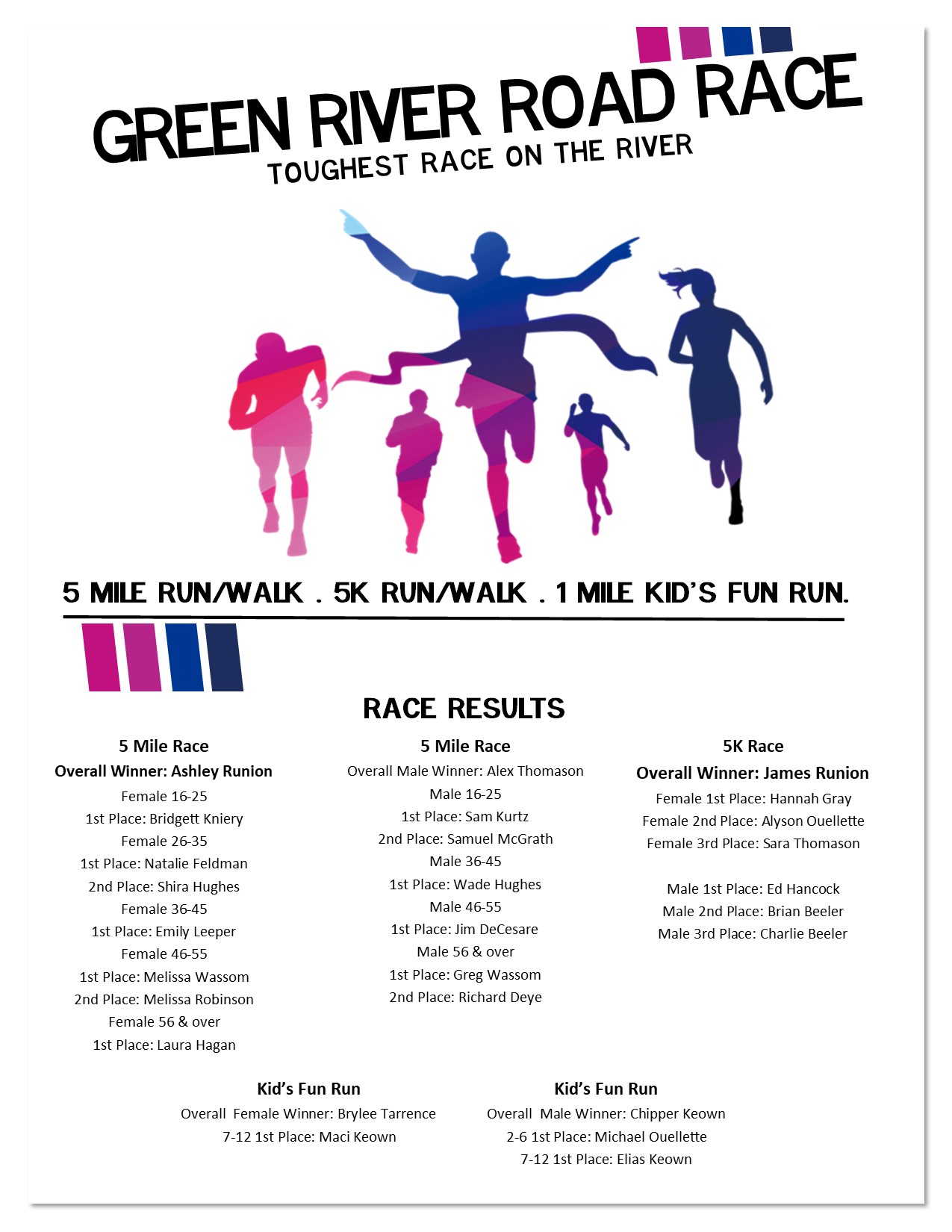 This is the official Green River Road Race: Toughest Race on the River event for the Butler County Fair!
Registration for the 5 Mile and 5K races will begin at 6:30am through 7:15am. The 5 Mile Race will begin at 7:30am. The 5K will begin at 7:40am. Participants for both of these races can park at Morgantown Elementary School.
The 1 Mile Kid's Fun Run registration will begin at 8am through 8:45am. The Kid's Fun Run will begin at 9am. Participants for this race will meet at the Butler County Park in Woodbury, Ky.
If you are driving to Woodbury on the morning of the race, we suggest taking the Bowling Green Rd end of Woodbury Loop rather than the entrance in Morgantown to avoid having to pass 5 mile and 5K race participants. Anyone driving to Woodbury may park at Woodbury Baptist Church.
There will be prizes for race winners along with raffle prizes!
Registration may also be completed online and an invoice will be sent to be paid by credit card.